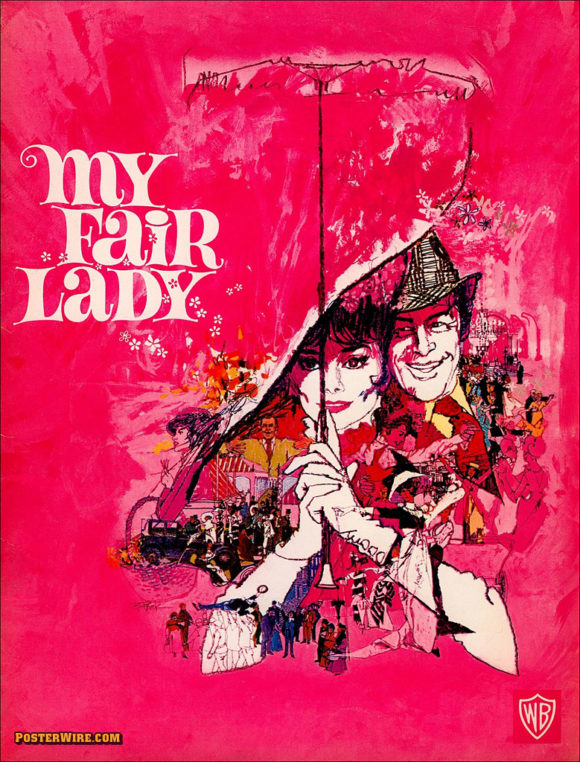 Movie Poster Illustrator Bob Peak
There is a very short list of famous movie poster illustrators: So far we've mentioned Drew Struzan, John Alvin, and Richard Amsel. Adding to this very short list of commercial illustrators impacting movie poster design we come to artist Bob Peak.
By the 1950s, Bob Peak had already gained fame as a leading commercial illustrator for periodicals and print advertising, including clients like Coca-Cola, Delta Airlines, and Winston. His graphic style of illustration, including his talent for conveying a sense of fashion and style in his subjects, made him a favorite of commercial art directors, which lead to the ubiquitous style label: "the Peak look".

In the 60s, Peak began his long and distinguished career in movie poster illustration, with over 130 one-sheets to his credit. His artwork for My Fair Lady was the first movie poster to win an award from the Society of Illustrators.
Constantly in demand by the studios, some famous Peak movie posters include: Superman: The Movie, Star Trek II: The Wrath of Kahn, and Excalibur. While his style was constantly changing, some of the earmarks of a Bob Peak movie poster include: graphic outlines, strong and saturated color schemes, and an uncanny use of negative space.