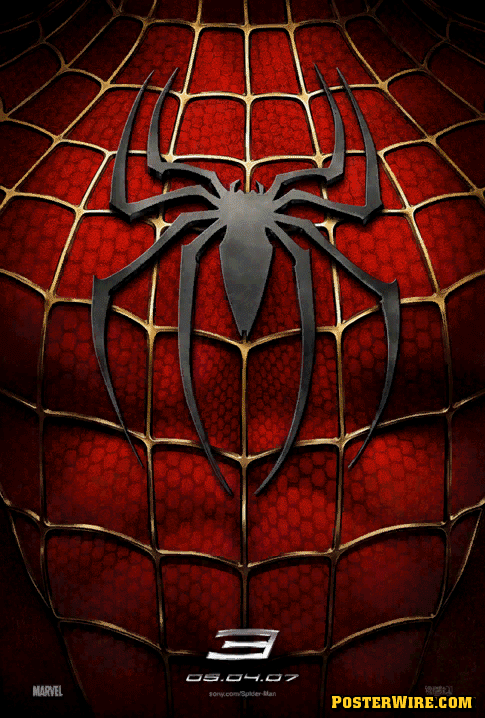 Spider-Man 3 lenticular movie poster
Sony Pictures has released a three dimensional teaser movie poster for Spider-Man 3. The Spider-Man 3 lenticular movie poster features the chest torso of Peter Parker's red Spider-man suit that morphs into the black and white "symbiote" costume (which will presumably end up as the basis for the villian Venom). The Spiderman lenticular poster 3D effect happens when the viewer changes angles when looking at the poster.
A 3D lenticular movie poster image is created by a convex prism lens over the surface of the printed poster, which shows different parts of an image depending on the perspective of the viewer. The process has been around since the 1900s, but has become more popular in recent years as a collectible item. Past movie poster lenticulars include Species 2, The Lost World: Jurassic Park, and The Chronicles of Narnia: The Lion, the Witch and the Wardrobe.
While lenticular movie posters tend to be popular with collectors and fans, film studios do not create lenticulars very often. This is due to several reasons: they are more expensive to produce, they require (for best results) being backlit in a movie theater lightbox frame, and most importantly, smaller poster details (such as text) are difficult to read.