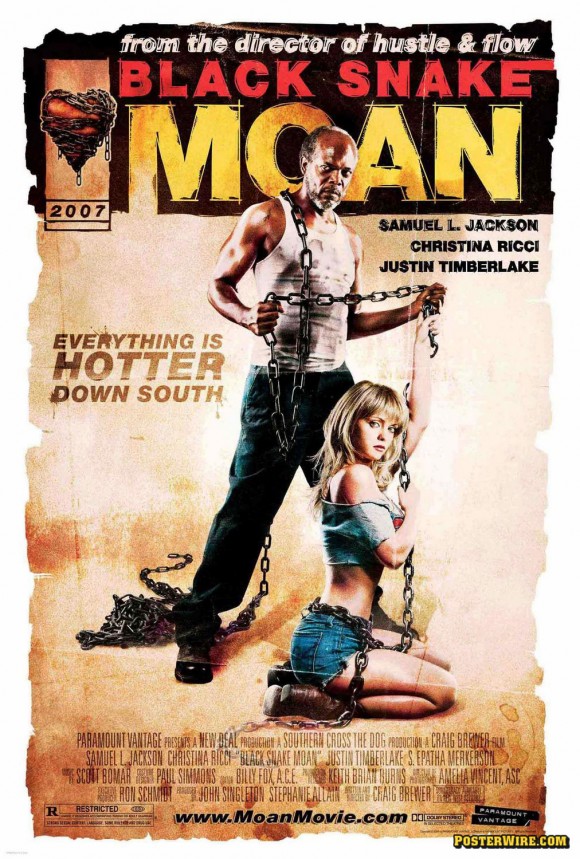 Movie Poster Award Nominees
The Hollywood Reporter has announced the nominees for The 37th Annual Key Art Awards. The 2008 Key Art Awards will honor achievements in movie marketing in different categories including film posters, movie trailers, print ads, DVD packaging, new media and more. Film advertising agency BLT & Associates took the lead among agencies with 18 nominations. Director Judd Apatow will receive the Visionary Award, recognizing a filmmaker who inspires movie marketers. (The main Apatow inspiration seems to be the recent trend of the "Sears Portrait Studio" look in comedy film posters.)
"The goal is to honor the best work that is done in movie marketing, and the quality of the work that is done in this area gets better and better every year and moves into new areas every year," said Bob Israel, chairman of the Key Art Awards Advisory Board and executive producer of the show.
Changes to the awards this year include Action/Adventure and Horror movie posters being combined into a single category, the elimination of the Teaser poster category, and the expansion of "New Media" categories.
Some of the 2008 Key Art Awards movie poster nominees:
ACTION/ADVENTURE/HORROR POSTERS
28 Weeks Later
The Number 23
Grindhouse
30 Days of Night
Vacancy
COMEDY POSTERS
Walk Hard: The Dewey Cox Story
Superbad
Juno
Blades of Glory
The Darjeeling Limited
DRAMA POSTERS
Before the Devil Knows You're Dead
Black Snake Moan
I'm Not There
Zodiac
Premonition
FAMILY POSTERS
Shrek the Third
Ratatouille
Bee Movie
Surf's Up
Alvin and the Chipmunks
The Hollywood Reporter's Key Art Awards ceremony will be held on June 13 hosted by actor-comedian Jeff Garlin at the Hyatt Regency Century Plaza in Century City, CA.
Share your favorite picks from the nominees in the comments section. To see the complete list of 2008 Key Art Award nominees visit The Hollywood Reporter.