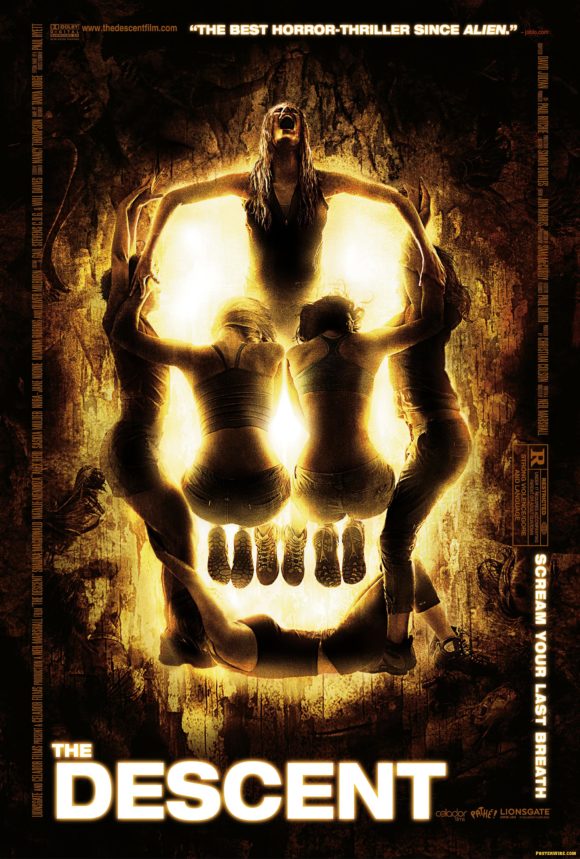 The Descent movie poster
Lionsgate has released the U.S. domestic one-sheet for their latest horror film import called The Descent. The movie, which has been receiving great reviews, is about an all-female caving expedition that goes horribly wrong.
The Descent movie poster features six young women posed into the image of a large glowing skull. This "skull orgy" may look familiar to some of you, as it is based on the same skull image featured on the "death's head moth" found in The Silence of the Lambs movie poster.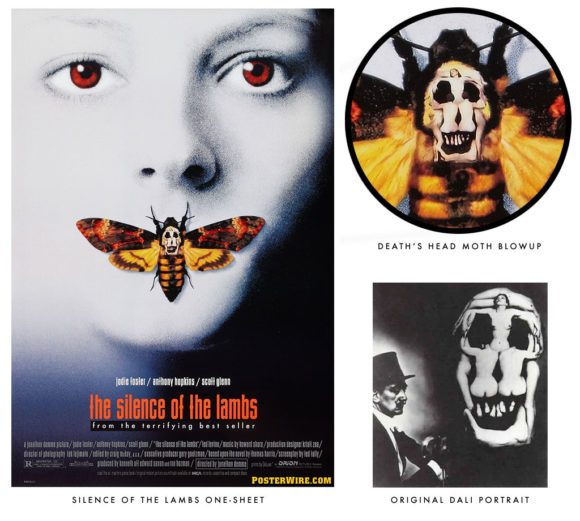 As we mentioned previously, this skull pose is based on a famous photo of artist Salvador Dali, entitled Salvador Dali In Voluptate Mors. It's interesting to compare the incidental take on that photo in the original Silence of the Lambs poster, versus this new (and much less subtle) version in The Descent poster. This new version inverts the lights/darks from the original, with clothing taking place of the suggestive nudes of the Dali photograph. Sadly, the spelunking women of The Descent poster, with their attire and prominent hiking boots, don't invoke quite the same feeling as the previous Dali nudes skull.