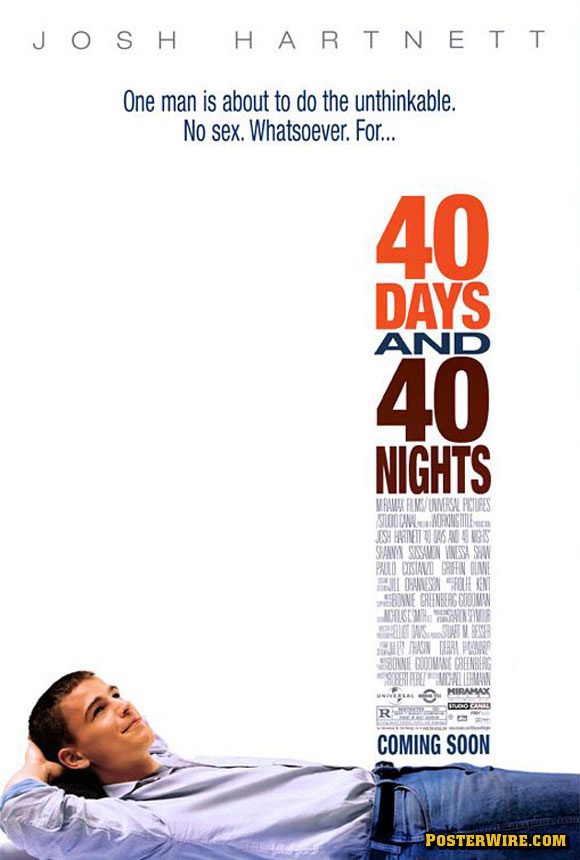 Phalic symbols in movie posters
We've covered hidden (and perhaps unintentional) sexual imagery in movie posters before, but film studios often make phallic imagery front and center as part of a marketing hook.

The most recent example is the leaning penis tower of Pisa as a visual pun in the new poster for Rob Schneider's upcoming comedy Deuce Bigalow: European Gigolo. (Apparently the sequel will cover all the unanswered questions posed by Deuce Bigalow: Male Gigolo.)
And if you haven't gotten your fill of symbolic penises, look no further than 40 Days and 40 Nights, Howard Stern's Private Parts, the appropriately titled Prick Up Your Ears, or any one-sheet poster centered around a large gun.
Buy 40 Days and 40 Nights movie posters at: AllPosters, eBay, Amazon