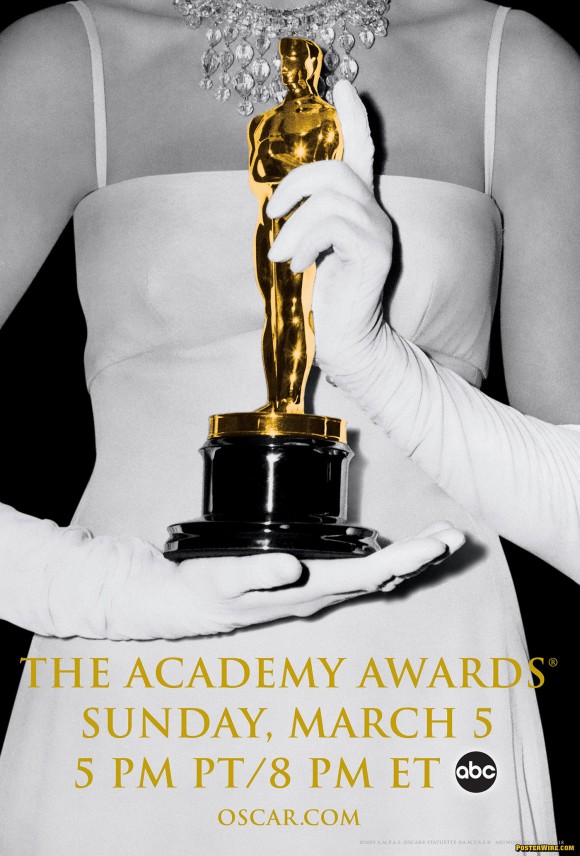 78th Annual Academy Awards® posters
Each year, the Academy of Motion Picture Arts and Sciences releases an official Academy Awards poster to promote and commemorate the upcoming Academy Awards ceremony — the Oscars. In past years, the job of designing the "Oscar poster" has included an interesting spectrum of designers — from comic book illustrator Alex Ross to legendary graphic designer Saul Bass (and maybe a lesser known designer or two).
For the first time, the 78th Annual Academy Awards poster will come as a pair of designs based on vintage photographs. Entitled "Black Tuxedo" and "White Gloves", the two official posters were designed by Joan Maloney of the San Diego design firm Studio 318. Each shows a cropped archival photograph of an actor holding the gold Oscar "moments after receiving the award".
"We loved Joan's idea of cropping the archival photographs down to just the torsos of the two performers, with their hands cradling their statuettes," said Academy Executive Director Bruce Davis. "It transformed them from pictures of particular individuals at specific historic moments to images that convey the experience of capturing a dream."
For some reason, the Academy has chosen not to say which two actors are seen in the "headless" photographs. (In case you were wondering, the poster images are of Cary Grant clenching his 1969 honorary Oscar and Julie Andrews with her 1964 Mary Poppins best-actress Oscar. Shhh. Don't tell anyone.)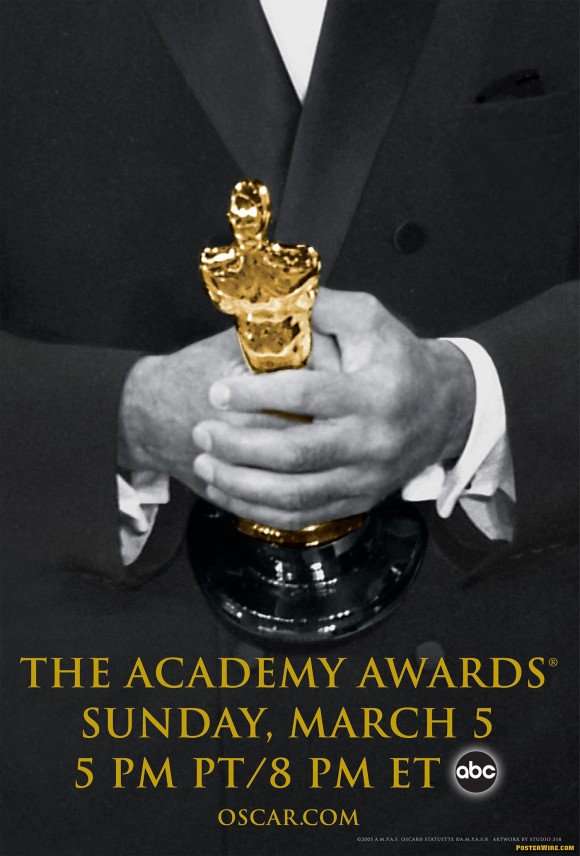 Speaking of Cary Grant and secrets, is it just us or does the male "Black Tuxedo" poster look just a bit phallic? Maybe we are seeing things with so much talk about Brokeback Mountain and the Oscars lately.