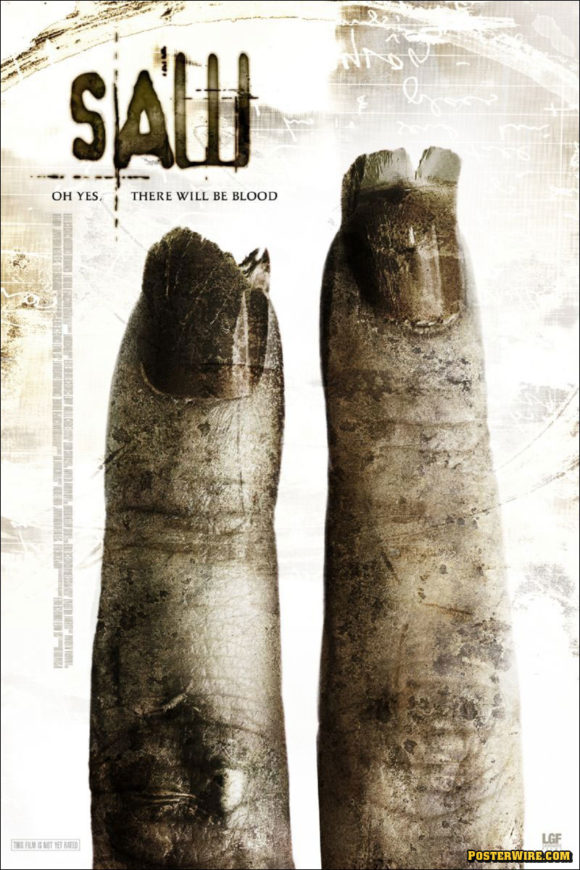 MPAA Cuts Saw 2 Movie Poster Campaign
Several months ago we mentioned that the MPAA (Motion Picture Association of America) has approval over advertising used to market films, including theatrical key art. Just like the film rating process, movie promotional materials such as movie trailers and one-sheets are reviewed by the MPAA. To illustrate this point about MPAA approval over key art, we cited the original Saw 2 teaser poster.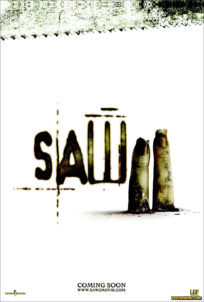 Today The Hollywood Reporter reports that the Saw 2 teaser poster and other promotional materials have not been approved, and the MPAA has ordered the studio to have them withdrawn from distribution.
"It is essential that film distributors comply with the rules of the Advertising Administration so that parents retain the confidence they have in the ratings certified by CARA and that advertising and publicity material associated with rated films is appropriate for all audiences."
Since the MPAA ratings board will withhold giving the film a rating until the studio is in compliance, it's no surprise that a new (and less gory) Saw 2 teaser poster was quickly released today by Lion's Gate. Perhaps a simple "snip" of the picture via a tighter crop will make this new Saw II one-sheet more acceptable to the MPAA's Advertising Administration. With all this attention, I doubt Lion's Gate or Art Machine, the design studio that created the one-sheet, are sweating this bit of free publicity. Movie poster collectors are also happy, as the MPAA just made the original teaser poster a collector's item. We're willing to bet actor Cary Elwes isn't a fan of the Saw 2 campaign, however.