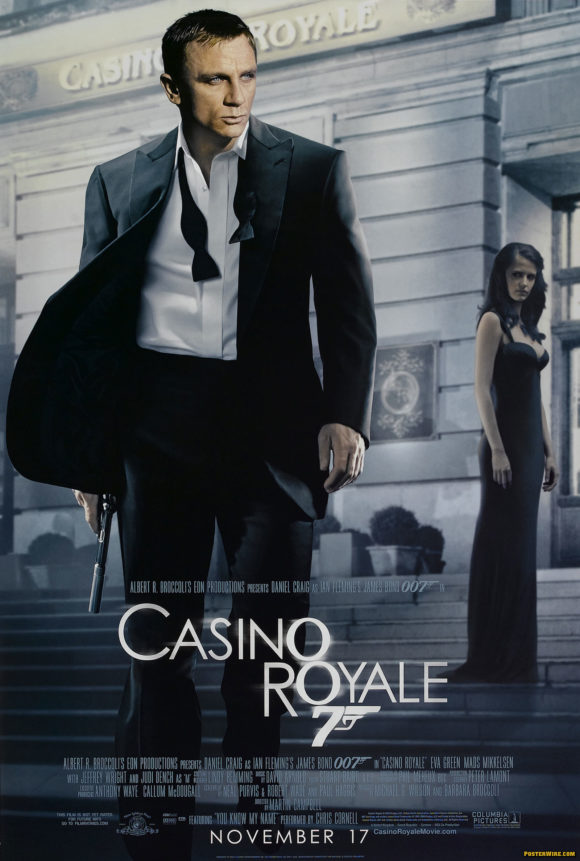 Guns in Movie Posters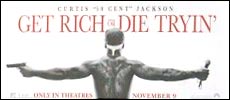 Rap star and actor 50 Cent is revisiting the controversy from a year ago when Paramount Pictures (and Clear Channel) decided to take down billboards for his film Get Rich or Die Tryin' due to protests. Critics and activists accused the film's outdoor billboard ad (featuring the back of "Fiddy" holding a microphone and a gun) of promoting gun violence. Fast forward to the present, and apparently 50 Cent hasn't forgotten about the gun ad controversy. According to the entertainment news service WENN, the rapper is bothered by the Casino Royale posters for the new Daniel Craig James Bond film:
50 Cent is accusing Hollywood of double standards after seeing the new James Bond holding a gun in posters for Casino Royale – a year after billboards of him sporting a weapon caused a furore.

The rapper — real name Curtis Jackson — is appalled by the fact no one has raised a fuss about Daniel Craig's gun-toting posters when he was castigated for posing with a weapon in billboards for movie Get Rich Or Die Tryin'.

He says, "Get Rich Or Die Tryin' comes out and they want to protest because they see a gun in my hand but James Bond comes out or Mr + Mrs Smith will come out with guns and it's acceptable.

"You can see any kind of gun there is to see on the covers of films. You can go in Blockbuster and see every gun that was ever made."

The rap star calls for one universal ruling about weapons in movie posters – and he'll accept whatever the Hollywood film police decide.

He adds, "Let's not start with 50 Cent and stop with 50 Cent. Let's do it everywhere else and make it unacceptable period. I would gladly join the rest of entertainment if we get there."
50 Cent (correctly) points out that there is no standard as far as the depiction of guns on movie posters. The MPAA and studios don't really have clear guidelines with regards to guns in key art. In fact, what is and isn't allowed on domestic one-sheets isn't always clear and tends to change with the times (and political climate).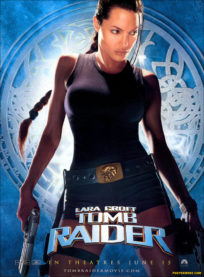 For example, as we've mentioned in the past, studios sometimes avoided showing a character wielding two guns on a U.S. domestic movie poster. This is why Angelina Jolie is holding the trademark "akimbo" dual pistols, but it is implied as only one hand gun is visible on the Lara Croft Tomb Raider movie poster. You'll notice Jolie's left hand and pistol conveniently fall into a shadow on the one-sheet. Times change, or more accurately, the lack of consistency continues, and everyone from Jada Pinkett Smith to Kate Beckinsale happily wields two pistols.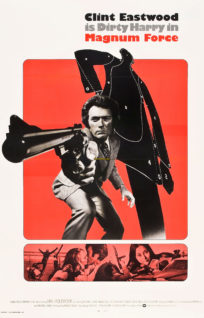 Another example of "gun control" in posters: Back in the 1970s, Clint Eastwood's Dirty Harry character would happily point his trademark .44 Magnum directly at the viewer on a Dirty Harry movie poster.
But in later years, some studios avoided showing a large gun barrel pointed directly at "camera" on a one-sheet. Enter James Bond and the Goldeneye teaser poster, and suddenly it became acceptable again to point a large firearm directly at the viewer. Then everyone from George Clooney to Bruce Willis started giving the proverbial "stick 'em up".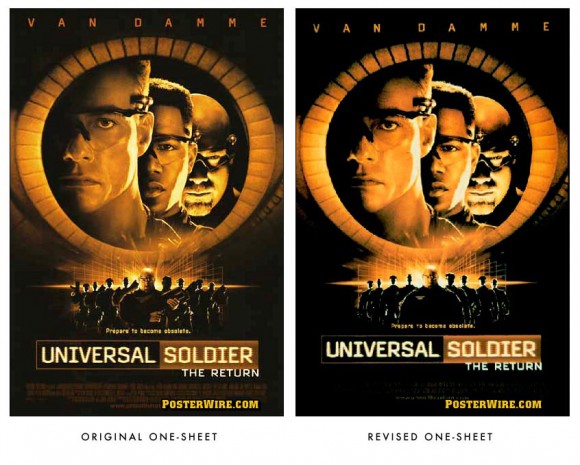 Sometimes the rules can change as a movie poster is being produced. In 1999, shortly after the Columbine high school massacre, Sony Pictures was set to release the Jean-Claude Van Damme action film Universal Solider: The Return. Before anyone could even think to complain, the studio suddenly became "gun shy" and quickly revised the Universal Solder: The Return movie poster by removing all the rifles from the small row of soldiers at the bottom of the poster and had it reprinted.
Is 50 Cent right? Is there a double standard with regards to firearms on movie posters?