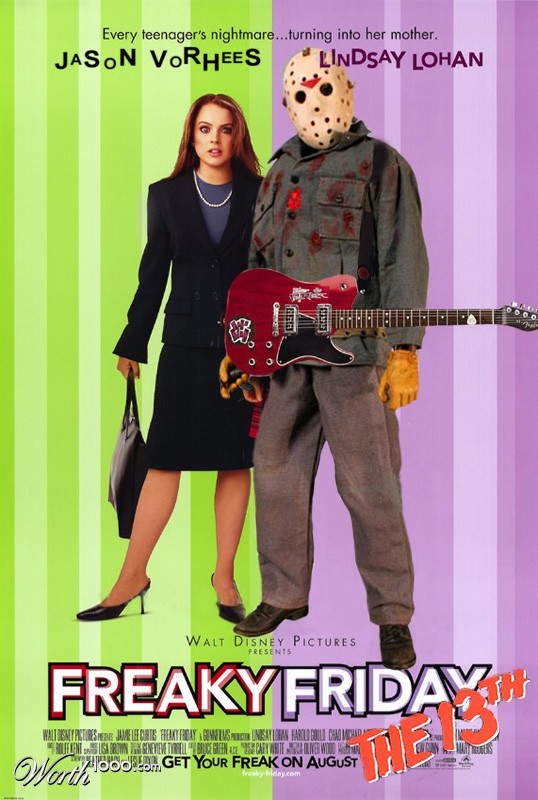 Remixing Movie Posters
If there is one thing that "Photoshop geeks" love to do, it is to rework images — "remixing" them — to create a new (and sometimes humorous) result. These often get submitted to sites soliciting "Photoshop contests" and other image posting mayhem. Popular sites like Fark.com, SomethingAwful.com, and b3ta.com all garner submissions of these type of image "smashups". One of the most popular Photoshop sites with this type of user-submitted photo remixing: Worth1000.com.
As you might guess, the number one source for Photoshop remixing, both as a subject matter and visual source material, is movie posters. In Worth1000.com's "Mate a Movie" Photoshop contest, users create movie poster image submissions that are of "two or more movies, combined to make one much funnier movie." Looking through the most recent contest's entries, there are some pretty funny posters, ranging from movies like Freaky Friday the 13th to Poohlander.