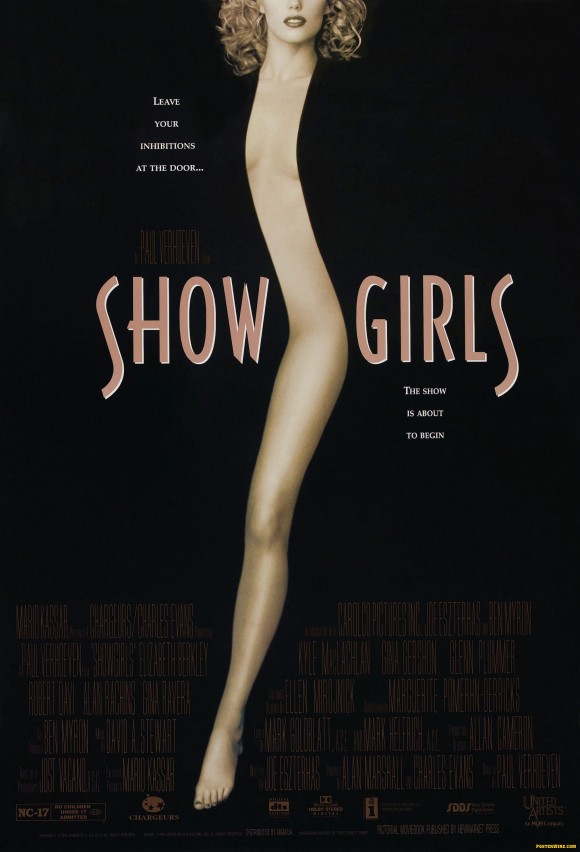 From Photo to Book Cover to Movie Poster
In 1992, famed Czech photographer Tono Stano (NSFW) produced an arresting black and white photograph entitled "Sense". Stano is famous for posing models into suggestive shapes and symbols in his photography. Two years later, Stano's "Sense" photograph was used as the book cover design for the photography book The Body: Photographs of the Human Form by William A. Ewing. The Stano "Sense" image was cropped slightly on the top for the Ewing book cover design, which made the photograph an even more abstract and effective visual shape.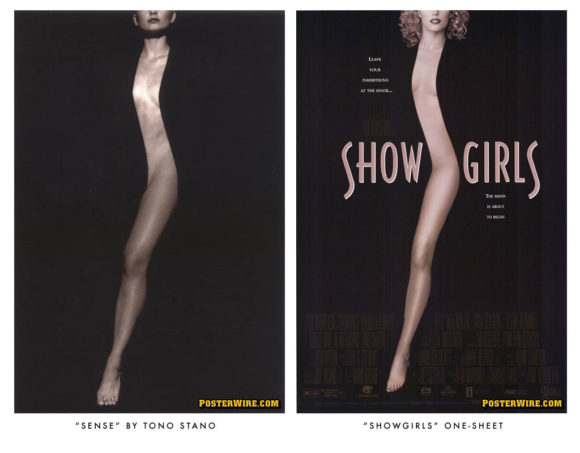 MGM's marketing department liked the image too, as they utilized the very same concept for the Showgirls movie poster for the infamous 1995 Paul Verhoven film. To be clear, MGM acquired licensing to use Tony Stano's image for it's Showgirls key art campaign, but it makes one wonder if the licensing before or after the movie poster was released. A Showgirls home video release of the poster art removed the original cropping of the photo (making it even closer to the original photograph), while a later Showgirls DVD release dropped the Stano inspired artwork altogether.