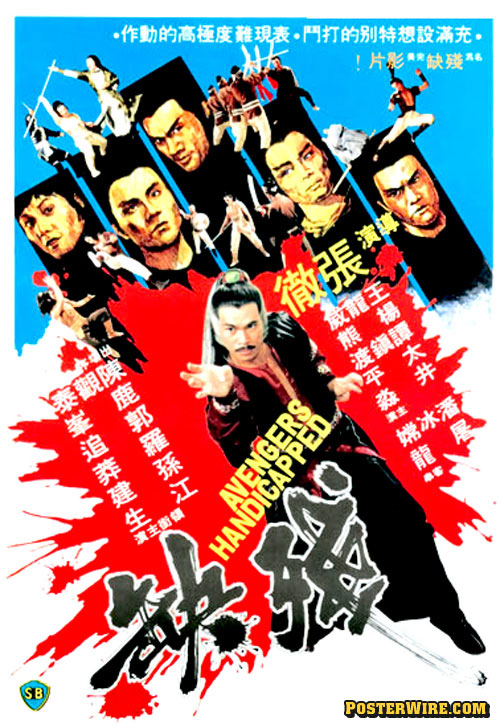 Shaw Bros. studio Hong Kong posters
The Shaolin Chamber has a great collection of Hong Kong movie posters from the legendary Shaw Bros. movie studio. The Asian film studio was like the Warner Bros. of the East, right down to the similar name and company logo. (You might remember the appearance of the "Shaw Scope" logo at the beginning of Kill Bill: Volume 1.) The company has an impressive back catalog of kung fu films, which continue to influence filmmakers today.
The Shaw Bros. film slate wasn't limited to action or martial arts films — they produced films in a wide range of film genres, ranging from exploitation to the bizarre. What's interesting about these Shaw movie posters (and most Asian film posters in general) is that the typography of the posters becomes another interesting visual element, since domestic viewers cannot understand the language of the titles. You don't "read" the title, names, and copy, so they become even more integrated into the poster's visual layout. This is one reason graphic designers check their composition by squinting and/or turning their designs upside-down — to keep from "reading" the type as opposed to seeing it as shapes working as part of the layout.