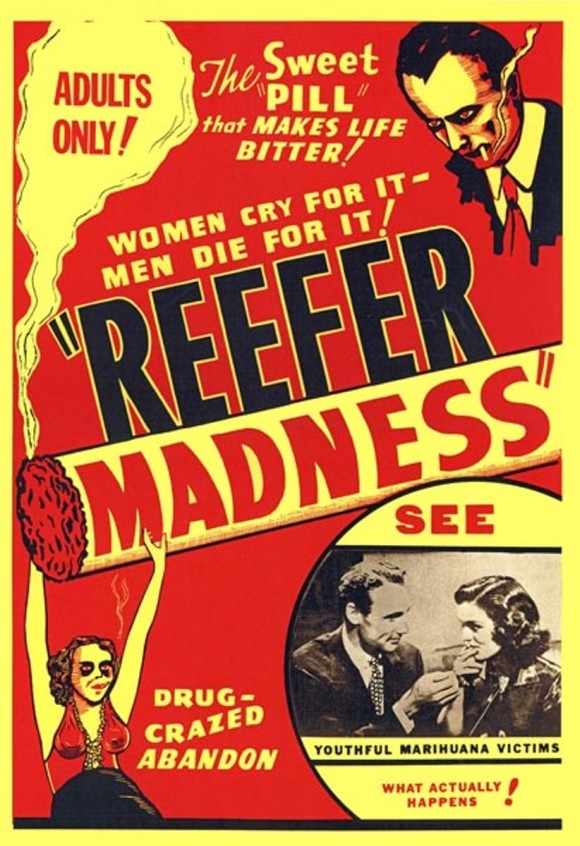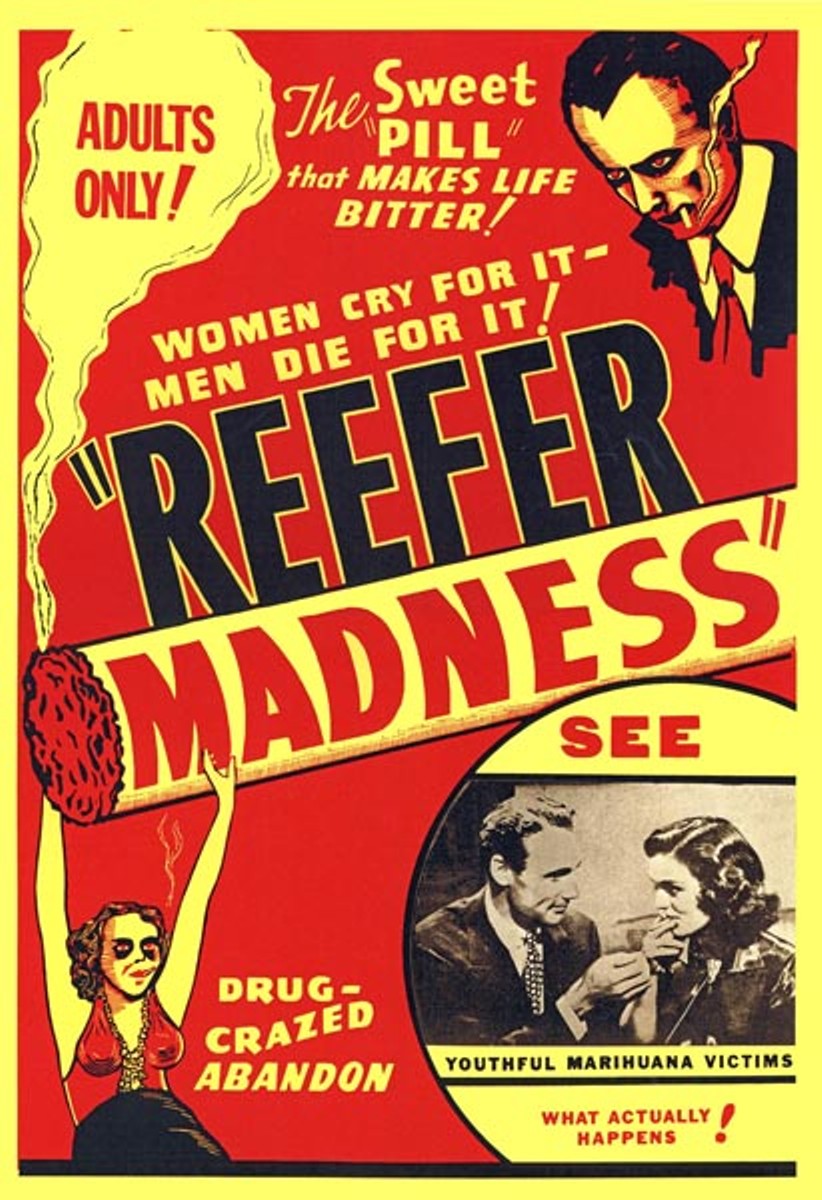 Movie Posters as Propaganda Posters
Cable network Showtime is set to premiere the movie musical Reefer Madness this month. The cable movie is a film version of the hit LA and off Broadway musical Reefer Madness, which was in turn based on the infamous 1938 cult classic film of the same name.
While it's origin is the subject of some debate, the 1938 anti-drug film was said to originally be conceived by a church group and was called Tell Your Children. The film fell into the hands of infamous exploitation filmmaker Dwain Esper, who retitled and recut the B-movie to help launch the "drug panic" genre of films of the period. The "grindhouse" film circuit became an early incarnation of "indie" film making — independent roadshow filmmakers made and exhibited films that titillate by addressing such forbidden topics as sex and drugs, which the mainstream film studios were unable to do.
In the case of Reefer Madness, the film was nothing more than propaganda, complete with an "educational film" label to justify the topic being depicted. The film's poster also illustrates another advantage that small-time producers had over their mainstream studio competition — it was relatively cheap and easy to generate a salacious and provocative one-sheet poster, regardless of a film's budget. Decades before the era of movie trailers and film reviews across all media outlets, a film was judged by it's cover, the movie poster. Who couldn't resist the sensationalist images and copylines like:
The deadly scourge that drag's our children into the quagmires of degradation. Your child may be next!
Buy Reefer Madness movie posters at: AllPosters, eBay, Amazon