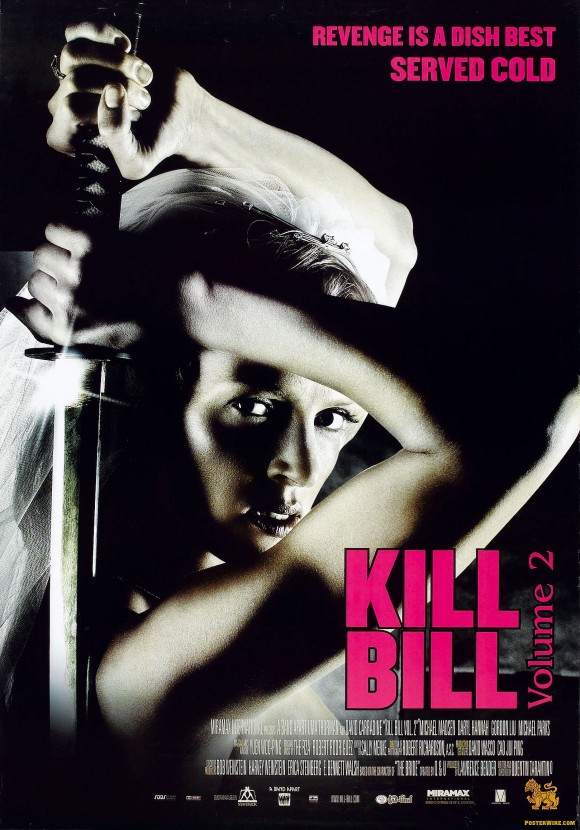 Photography used in Movie Posters
Movie posters are often designed using photography shot especially for the film's one-sheet campaign and other film advertising key art. These photo shoot set-ups are known as special shoots. The shoots usually involve photographing the actor(s) to be featured from the film in various poses and situations conceived by film ad agencies working on the ad campaign. Sometimes special shoots are acquired by the unit photographer working with actors on the set during a film's production. But more often than not the special shoots are executed by a commercial photographer shooting the actors against neutral backgrounds during a film's post production.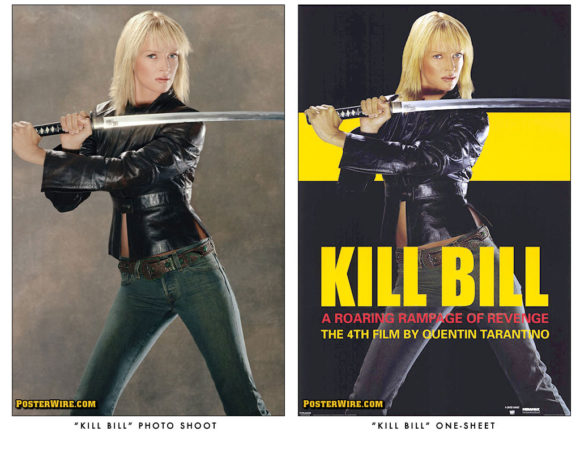 For example, while Uma Thurman was trying to Kill Bill, she offered two films worth of character poses when being photographed for the film's key art campaign.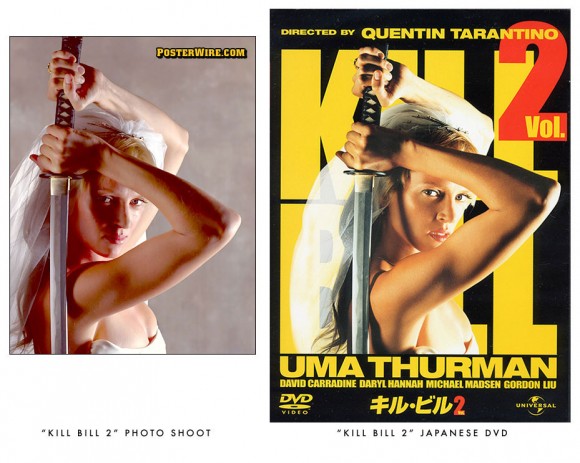 While most of the Uma Thurman costume looks came straight from the film, there were a few concepts that never actually appeared in the Tarantino series. (We don't remember the scene where Thurman's character "The Bride" wields her Hanzo sword while wearing her wedding dress, but it still looks good for a photo shoot.)