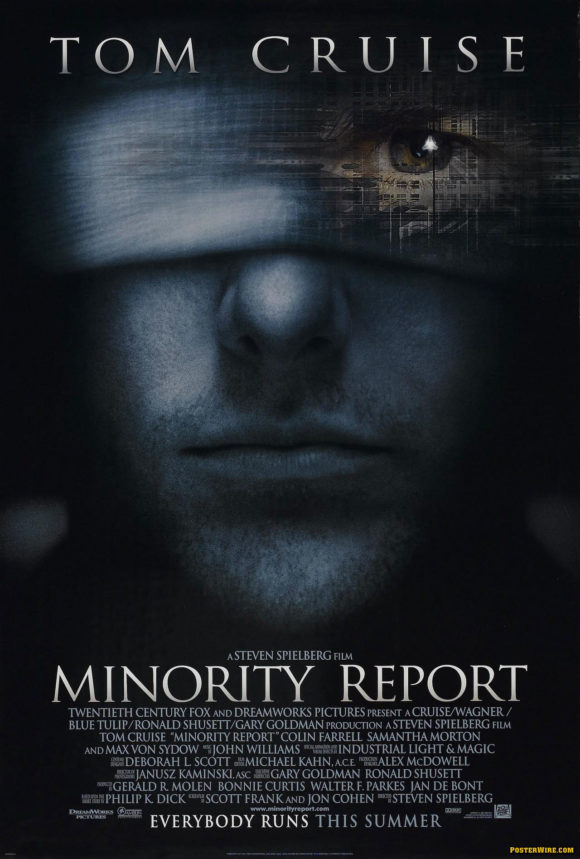 Most Popular Movie Poster Title Typeface: Trajan
There's a common saying among movie poster designers and art directors when designing film title logos:
"When in doubt, use Trajan."
Why such a mantra about using a font? According to an anonymous creative director:
"Clients love it. They love it's elegant look and always gravitate towards it or similar style typefaces."
A short film about the (over)use of Trajan: "Trajan is the Movie Font"
Another film about Trajan in movie posters: "Etched in Stone"
Trajan was created by font designer Carol Twombly in 1989. As mentioned in the Veer "Etched in Stone" short film, the type is based on the classic etched style of ancient Roman era serif lettering. As a display typeface, it's influence is wide reaching in the world of movie poster logotypes — even film logos that aren't technically using Trajan are using similar looking typefaces derived from the Trajan lineage.
Speaking of type, if you need help in identifying the likes of Trajan (or any other typefaces used in movie posters and elsewhere), look no further than the Type Identification forum over at the great site Typophile.com. You can also try IDing a font by uploading an image sample to WhatTheFont.
Buy Minority Report movie posters at: AllPosters, eBay, Amazon