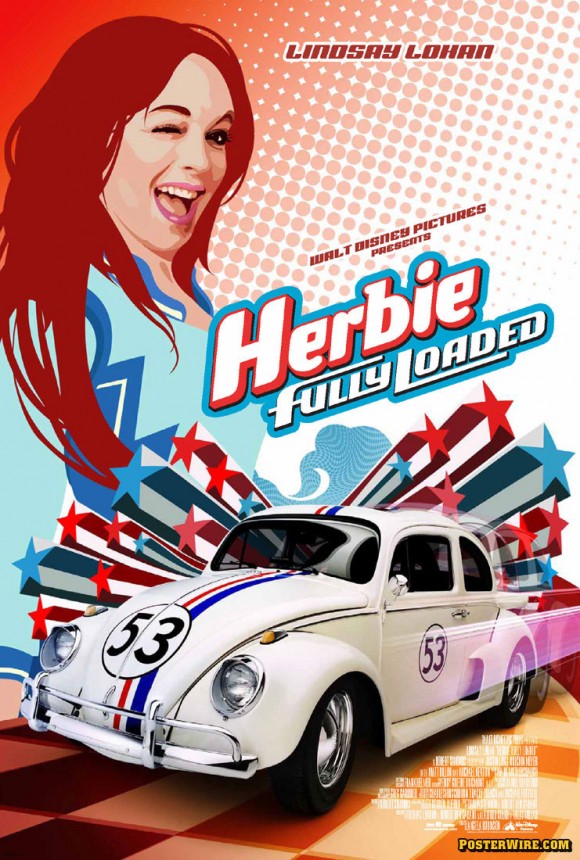 Lindsay Lohan gets Loaded
Does anyone remember that moment in time just after the film Mean Girls, when cute little Lindsay Lohan turned into Lindsay Lohan Fully Loaded? (This cultural shift probably happened during a well-known Lindasy Lohan Harry Potter sketch on Saturday Night Live.) Well, Disney doesn't remember any of that, and would rather you didn't either, at least when thinking about her new film Herbie: Fully Loaded.
Look no further than the new Herbie: Fully Loaded movie poster to see what some might call a "shift in focus". The Love Bug appears first and foremost in all his number 53 VW glory, while owner/driver Maggie Peyton (played by Lohan) takes a back seat as a line art illustration. (Later Herbie movie posters removed Lohan completely.) Her image in the poster has been what the kids call "vectorized", which is a vector illustration style of recent years made popular by Flash web animators.