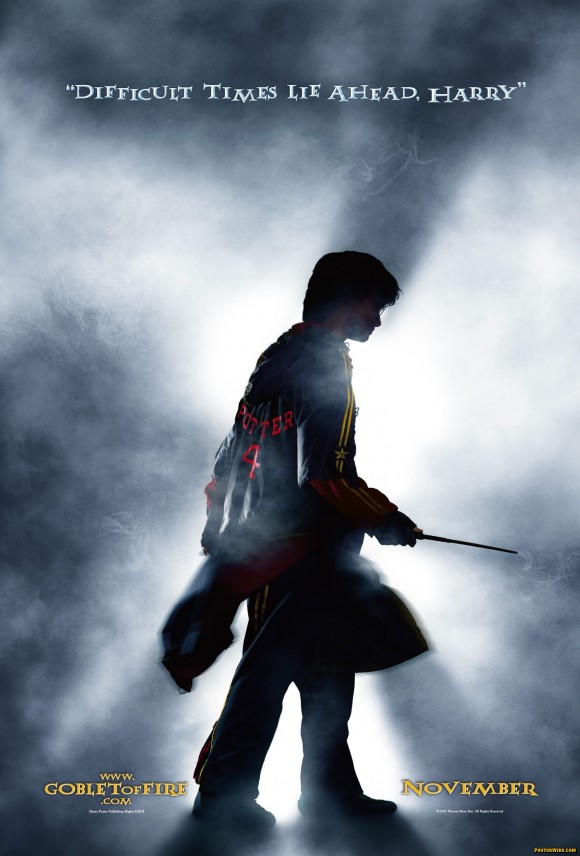 "Difficult punctuation lies ahead, Harry."
In addition to releasing the teaser trailer for the fourth Harry Potter film, Harry Potter and the Goblet of Fire, Warner Bros. has also released the teaser poster for the new Potter film… twice.
The Harry Potter and the Goblet of Fire teaser poster features a smoke laden silhouette of Harry, wearing his "Triwizard Tournament" cloak with the appropriate Potter 4 back lettering. But it seems several fans on various Harry Potter fan sites noticed the copyline at the top of the teaser poster was missing a comma:
Faster than a marketing exec can say "Damn you obsessive grammatically correct muggles!", the studio published a new revised version of the advance one-sheet on the film's official website, with a comma magically added:
Which just goes to show you that even Warner Bros. domestic marketing is out there reading comments on the fan sites, forums and weblogs.