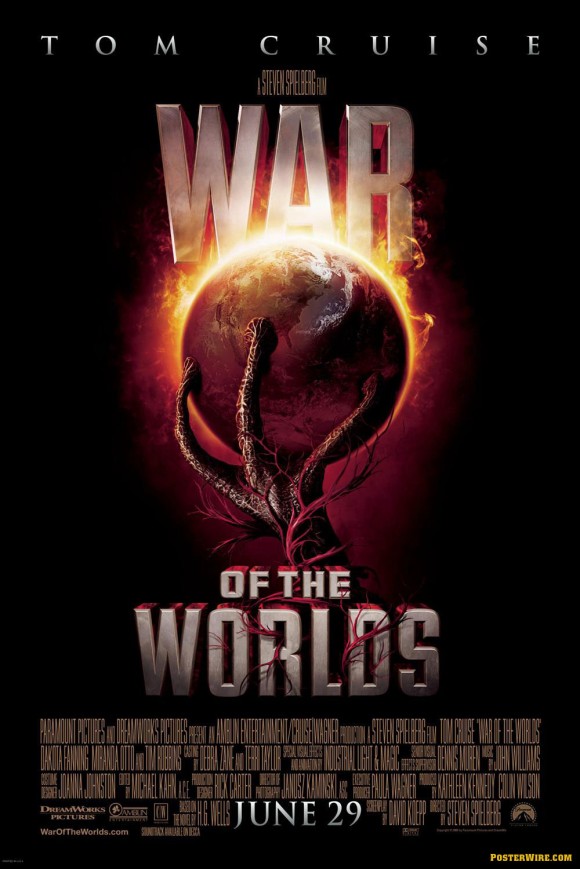 Bowling for Dollars style movie poster
Paramount Pictures has released a new War of the Worlds teaser poster for the upcoming Tom Cruise and Steven Spielberg science fiction film. This "bowling with the Earth" image reverts back to the style of the very first War of the Worlds teaser poster, dropping the "Ben-Hur" style logo of the last advance poster we mentioned previously.
It's interesting to note that the film's title treatment keeps changing, depending on what trailer, poster, or other piece of War of the Worlds key art you are looking at. The main reason behind this is that each aspect of a film's campaign: the PR, the marketing, and the film production itself are handled by different sets of people, working at different times, with different agendas/interests. That's why a film's poster title treatment doesn't usually match the film's trailer logo, or in the title screens of the film itself.
Buy War of the Worlds movie posters at: AllPosters, eBay, Amazon