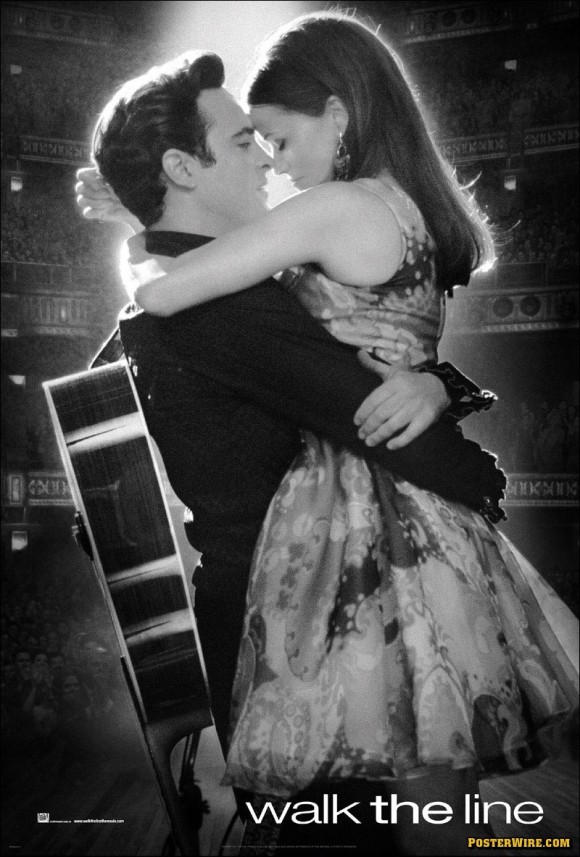 Walk the Line teaser posters
20th Century Fox has released three character teaser posters for the film Walk the Line. The bio-pic features Joaquin Phoenix as legendary musician Johnny Cash and Reese Witherspoon as June Carter.
The three Walk the Line teaser posters make for an interesting (and somewhat different in tone) follow-up to the "woodcut" style illustration by Shepard Fairey for the first Walk the Line teaser poster. While these three new posters may invoke a "captured moment" effect via the grainy black and white treatment, they are definitely more conventional than the previous illustrated teaser.
On a somewhat unrelated note, these three Walk the Line teaser posters remind us of one of our favorite film studio executive client quotes about movie poster design:
"You can't design a [movie] poster that's black and white — people will think the movie is also in black and white." — Film Advertising Executive
Yes, that makes perfect sense. [cough] (For the record, there are several black and white and otherwise monochromatic one-sheets released from time to time, despite that particular executive's color blindness.)