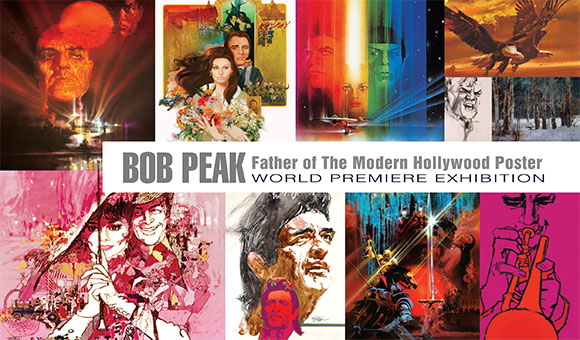 Bob Peak: Father of The Modern Hollywood Poster
The Gallery Nucleus in Southern California is hosting an exhibition of movie poster key art created by legendary artist Bob Peak. The Bob Peak: Father of The Modern Hollywood Poster gallery show will feature over 40 of Bob Peak's original illustrations, paintings, and a new line of limited editions prints.
Bob Peak was one of the bedrocks of classic movie poster illustration. His key art and promotional artwork for films includes West Side Story, My Fair Lady, Camelot, Star Trek: The Motion Picture, Superman, and Apocalypse Now.
A one of a kind edition 40″ x 60″ print of Bob Peak's "My Fair Lady" movie poster key art will be auctioned off at the show with the proceeds donated to the Audrey Hepburn Children's Fund.
The Bob Peak movie poster exhibition runs June 6th through June 23rd 2009 at the Gallery Nucleus, 210 East Main St, in Alhambra CA.