Hidden images and in-jokes in movie posters
In honor of April Fool's Day, lets review a few hidden images and in-jokes found in movie posters. Artists have long hidden images, words, and other symbols in their work, although the vast majority of modern examples rely more on the viewers imagination than anything else.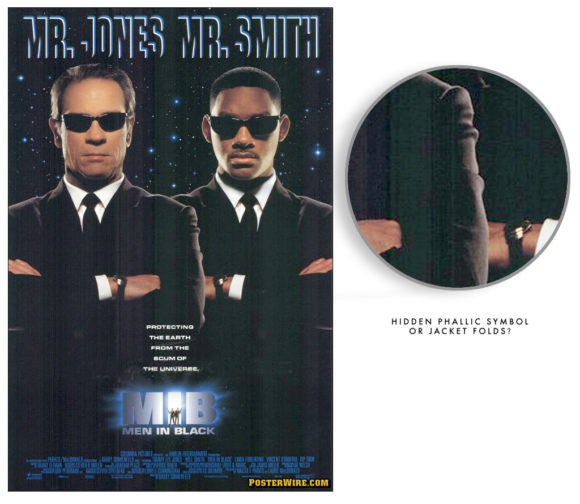 For example, is that really a hidden penis on the shoulder of Tommy Lee Jones in the Men in Black movie poster, or simply a few random folds in his suit? (We have it on good authority it's not intentional.)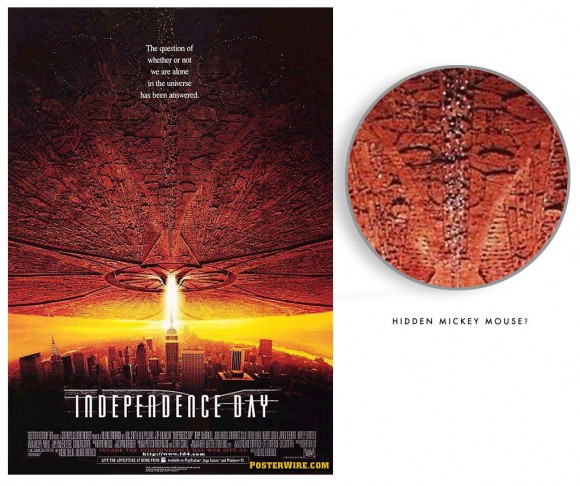 And are the alien spaceships blowing up the earth in Independence Day really being controlled by Mickey Mouse? (Probably not, but some at Miramax may feel differently.)
Speaking of penises and Disney, the most infamous example of hidden imagery in a movie poster would have to be the so-called "Palace with the Phallus" background illustration in posters for Disney's The Little Mermaid. This urban legend involves yet another hidden phallic symbol, and there is plenty of speculation as to how it made it's way into the key art.