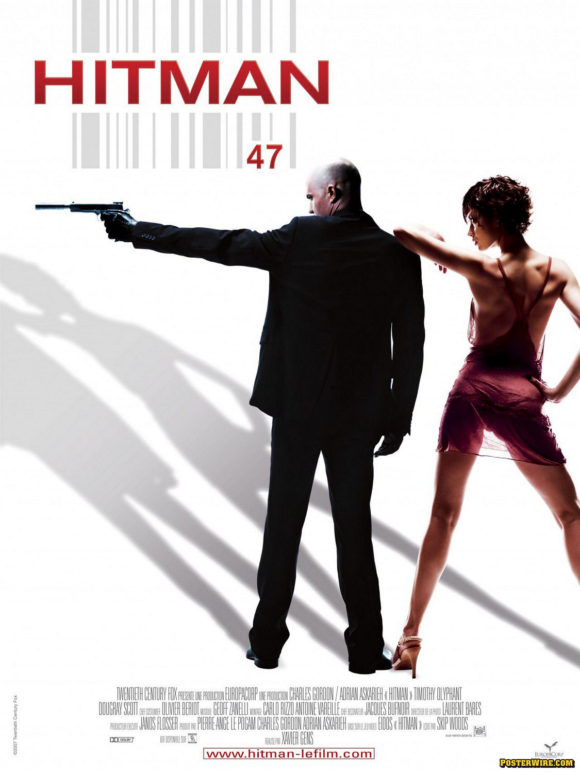 Revealing Hitman Subway Poster
Hitman is the new movie based on the video game franchise of the same name. Timothy Olyphant stars as Agent 47, a barcoded assassin who becomes involved in a Russian political controversy when a hit goes wrong.
The Hitman subway poster and outdoor billboards feature Olyphant flanked by co-star Olga Kurylenko. An eagle-eyed writer at Slate noticed the outdoor key art featured a bit more of the actress than expected.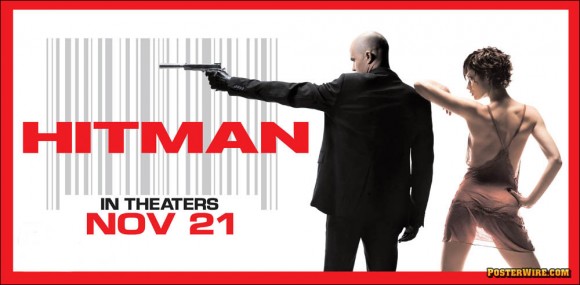 If you read just one article about bulging female genitalia in a movie poster, make it this one:
Print ads for the new thriller Hitman show more of co-star Olga Kurylenko than you might expect. In one poster she's wearing a sheer, red-tinted hanky masquerading as a dress. If you're lewd enough to look between her legs, you'll see the curve of her right buttock and a small genital bulge.
As the Slate article points out, Kurylenko leaves little to the imagination (or maybe too much depending on your perspective) via her sheer red dress in the Hitman poster. Need a closer look to decide for yourself? Image blow-up weblog investigators are on the case.
This Hitman poster image is the latest, and probably not the last, of an ongoing series of thoughtful and deep analysis of the female figure as depicted in film posters.
On a more serious note, a group that did not approve of this particular Hitman poster was the city of Philadelphia, which asked the studio remove outdoor posters from around the city — but for an entirely different reason.