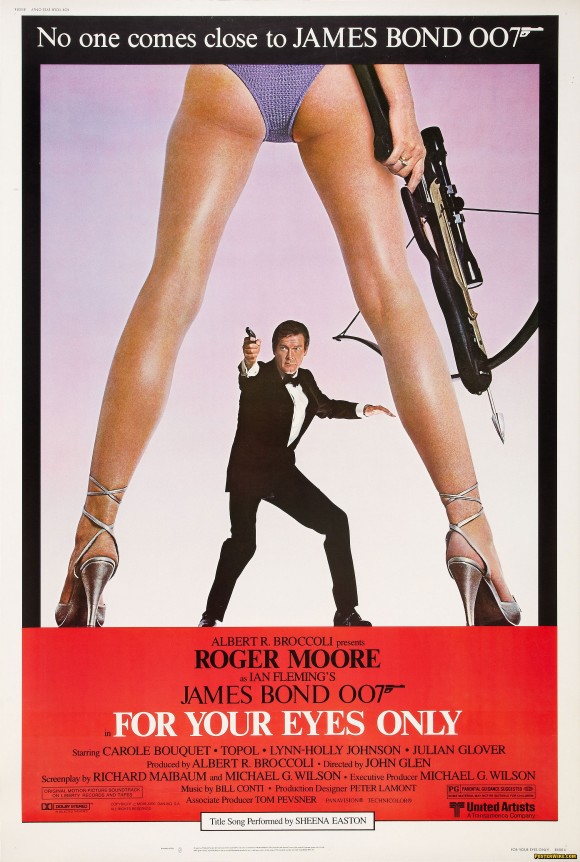 The Transporter Invokes 007
Is 007 back? Well, not really, but… Jason Statham returns as a rough and tumble mercenary driver for hire in The Transporter 2. For The Transporter 2 one-sheet, the film's advertising executives decided to pay homage [cough] to that iconic touchstone of sexy spy film posters, the one-sheet for the James Bond film For Your Eyes Only.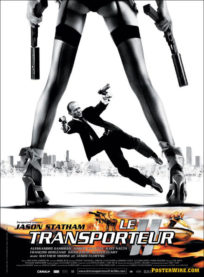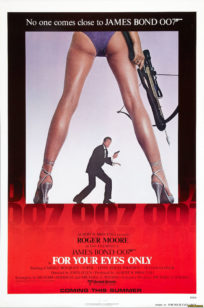 For the 1981 Roger Moore Bond film, legendary movie poster art director Bill Gold created a photo illustration of Bond seen in perspective between the legs of a thong wearing femme fatale armed with a crossbow. Gold was well known throughout the industry, particularly for his work on poster key art for Clint Eastwood films, including the "Dirty Harry" series in the 1970s.
Photographer Morgan Kane was hired to shoot the model for Gold's Bond girl "legs" poster design. For the iconic pose, Kane actually photographed three different models for the poster, leading to confusion about which model was actually used for the final one-sheet. First to be shot was model Nancy Stafford, but her photo was actually used as a "test shoot" to get approval of the movie poster concept. Kane then reshot the poster with British model Jane Sumner, but only her arm and hand holding the crossbow appears in the final movie poster photo composite. The third and final model was Joyce Bartle, who provided the iconic legs for the Bond poster. All three models claimed to be the owner of the legs on the For Your Eyes Only poster, but only Joyce Bartle (confirmed by photographer Morgan Kane) can back up the leggy claim:
"I know the contours of my legs," she says. "They didn't retouch a thing." Kane backs her up. "I have the shoes and the bathing suit," he says. "In fact, when Joyce put on that suit it came down too low so we asked her to put it on backwards. They're Joyce's legs."
Needless to say, the For Your Eyes Only poster created controversy in some venues, with later versions featuring retouched shorts covering the crossbow wielding model. Newspaper ads for the Bond film covered the leggy assassin even further by painting on a black mini-skirt.
We'll leave it to you to judge the Transporter 2 movie poster and whether it's an effective one-sheet or just an empty copy of the Bond original. (We did notice that the model in this modern poster is cropped a bit more modestly than the Bond original. Is that considered progress?)
Buy For Your Eyes Only movie posters at: AllPosters, eBay, Amazon