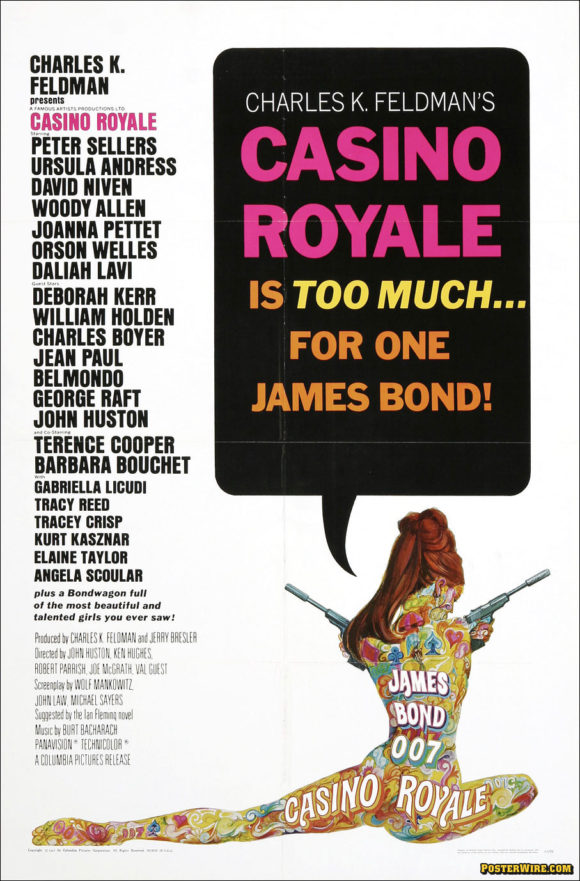 James Bond Movie Poster Exhibition
One of our favorite poster galleries, Posteritati, has announced an upcoming exhibition of James Bond movie posters. The vintage poster exhibition, called Bond, James Bond, will be showcasing vintage movie posters from James Bond films, including domestic and international 007 movie one-sheets:
The exhibition will run from Tuesday, May 23 through Wednesday, July 12 at the Posteritati Gallery in New York City and will feature rare international posters from Bond classics including Dr. No (1962), From Russia With Love (1963), Goldfinger (1964), Thunderball (1965), Casino Royale (1967), On Her Majesty's Secret Service (1969), Diamonds Are Forever (1971), Live and Let Die (1973), The Man With the Golden Gun (1974), Octopussy (1983) and many more.
This Bond poster retrospective has good timing, as the "internets" have been abuzz this week about a leaked film trailer and image of the new Casino Royale teaser poster featuring the newest James Bond, actor Daniel Craig. It isn't clear if this new 007 poster is an international or domestic teaser poster. What is clear is that Sony Pictures really wants you to know this Bond will be "dark". The studio has been battling quite a bit of negative press about Daniel Craig being cast in the Bond role, so it remains to be seen if any piece of key art (good or bad) or advertising will be able to turn the tide of negative buzz surrounding the film.