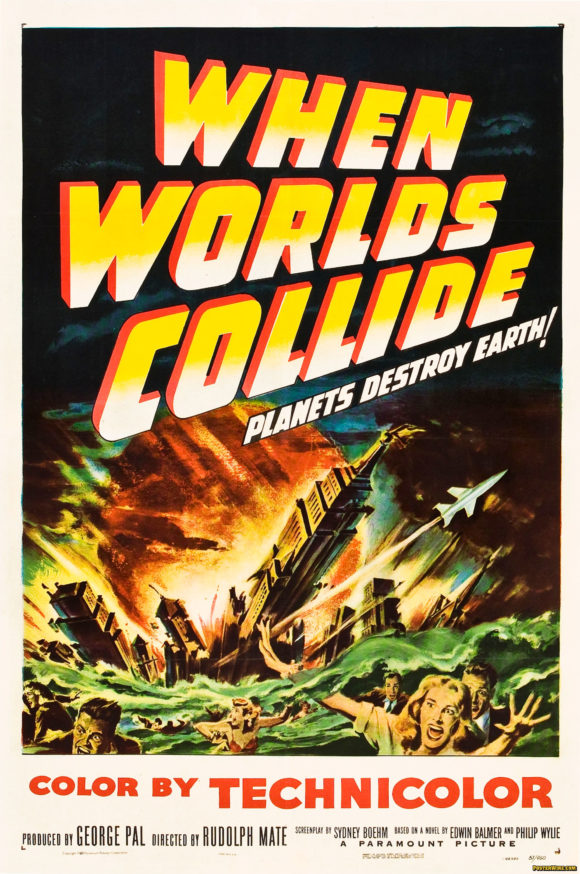 Science Fiction Movie Posters
Variety reported today that Steven Spielberg has stepped in to produce yet another 50s science fiction remake — When Worlds Collide. The original 1951 sci-fi film chronicles a group of scientists who discover a rogue planet set on a collision course with Earth.
We'll use this bit of film production news as an excuse to post a big image of an original When Worlds Collide movie poster from 1951. Is there anything more entertaining the the ernest visual hysteria of 1950s sci-fi movie posters? If you enjoy those type of B-movie epics, you might also enjoy the books Science Fiction Poster Art by Tony Nourmand & Graham Marsh and Attack of the B Movie Posters by Bruce Hershenson.
Buy When Worlds Collide movie posters at: AllPosters, eBay, Amazon