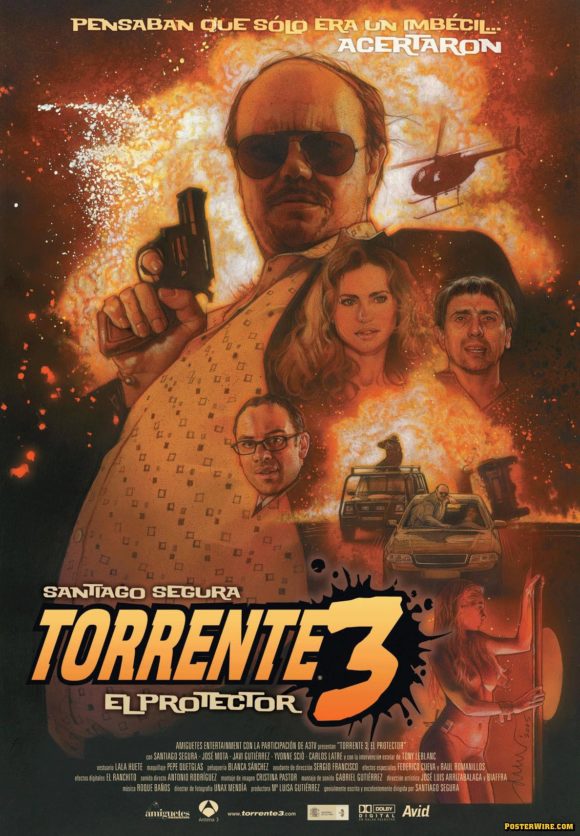 Drew Struzan illustrated movie poster
Here's something you don't see every day: A new Drew Struzan illustrated movie poster that isn't for a George Lucas film. Struzan has created the poster for the new Spanish film comedy Torrente 3: El Protector. The film is the third in a series of comedies about a "horrendous Spanish detective".
You might look at the Drew Struzan Torrent 3 movie poster illustration one of two ways: getting work doing traditional illustration for modern-day Hollywood one-sheets is extremely limited or illustrator Drew Struzan has a history of embracing varied film projects that you might not be aware of. (He is, after all, a true "work for hire" illustrator who has done more than illustrate Star Wars one-sheets.)
We're not sure how well Struzan's tradmark "kissed by the sun" warm color schemes or color penciled air-brush techniques work as an illustration for a Spanish comedy (a fan boy over at Ain't It Cool News nicknamed the poster Jake and the Fatman: The Movie), but it certainly makes for an interesting illustration — right down to the hair on star Santiago Segura's chest.