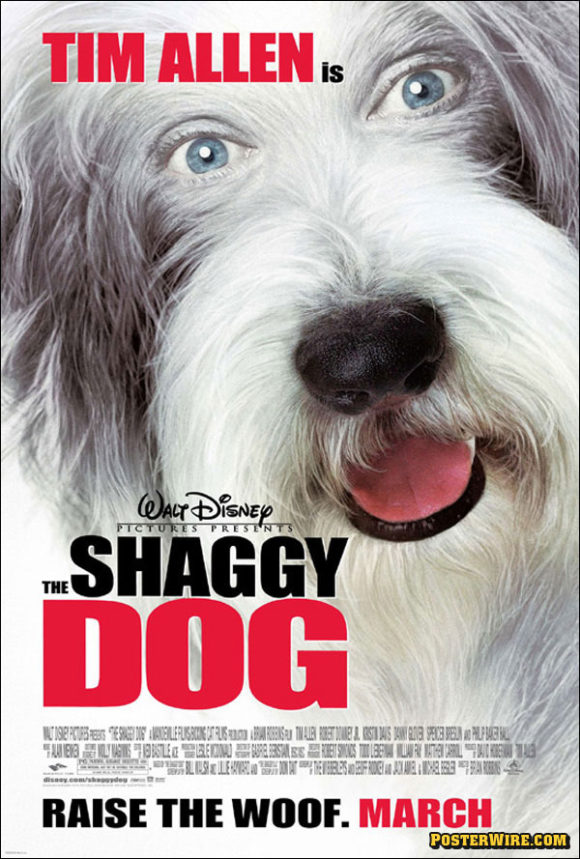 The Shaggy Dog movie poster
Perhaps we spoke too soon when we posted The Scariest Movie Poster Ever for this past Halloween. How does the idea of a movie poster featuring a dog with human eyes grab you?
It seemed to grab the film ad execs over at Walt Disney Pictures, as they have just released The Shaggy Dog movie poster featuring a close-up of the as-titled sheepdog with star Tim Allen's blue eyes (or some other person's eyes) superimposed over the dog's eyes.
Um… Yeah.
Just a bit creepy in our opinion. Granted, this technically represents the film remake's plot (man turns into a dog, hijinks ensue), but our prediction is that you'll eventually see a new piece of key art to replace this one, with less "The Island of Dr. Moreau" human/canine Photoshop cross-breeding.
Buy The Shaggy Dog movie posters at: AllPosters, eBay, Amazon