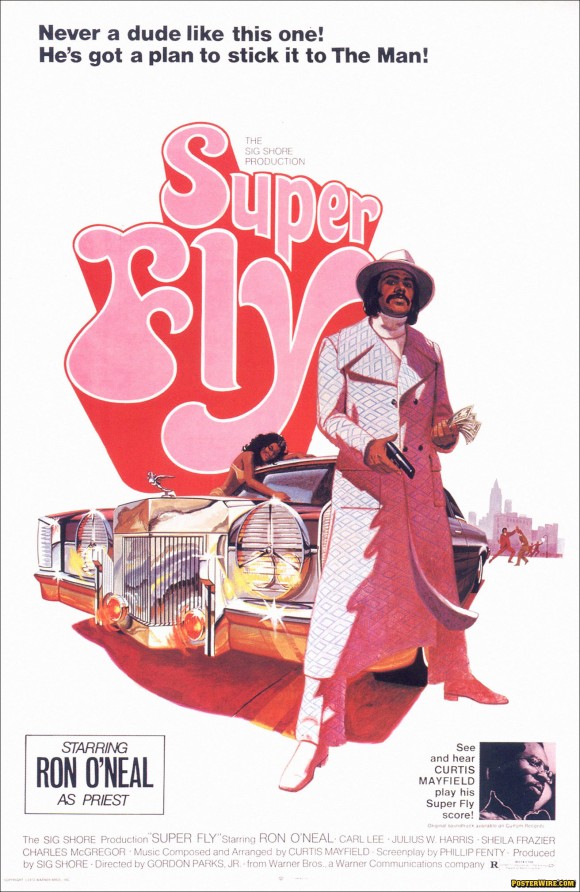 Type designer Ed Benguiat
Master typographer Ed Benguiat is one of the most important font and logo designers in the modern era of design and publishing. He has created the lettering used in logotypes for the New York Times, Sports Illustrated, Esquire, and Playboy. He designed such typefaces as Avant Garde Gothic and Caslon, which you probably have installed on your computer as you read this. For you typophiles out there, House Industries has a font collection tribute to Ed Benguiat you may be interested in.
Edward Benguiat also produced type used in movie posters, including logos for Planet of the Apes and Super Fly. It's interesting how a good logo can elevate a poster for films about those "damn dirty apes" or a 70s cocaine drug dealer. This is especially true in the case of the one-sheets for Super Fly, which gives the wonderfully "swashy" Benguiat logo the prominence it deserves. Blaxploitation never looked so good.