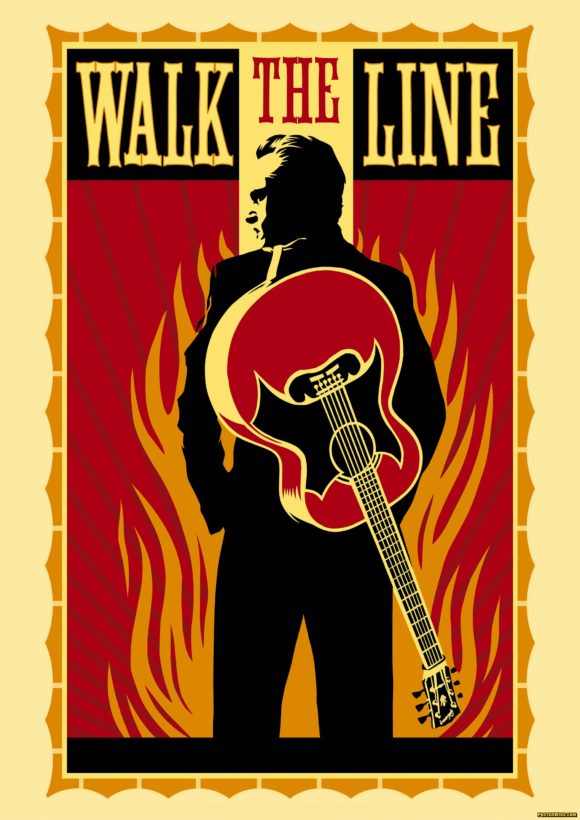 Johnny Cash Walk the Line movie poster
Joaquin Phoenix stars as legendary singer Johnny Cash in the upcoming bio-pic Walk the Line. The film chronicles the performer's early career, including his work at the legendary Sun Records in Memphis, alongside icons Elvis Presley, Jerry Lee Lewis and Carl Perkins. The film also stars Reese Witherspoon as wife and collaborator June Carter. The title comes from the singer's "outlaw country" hit "I Walk the Line".
The Walk the Line teaser poster features a woodcut style illustration of Phoenix as "the Man in Black" wearing his guitar. The poster was created by artist Shepard Fairey. It's interesting that only a few simple "carved" lines (such as in actor's hairline) in the movie poster immediately identify the image as being that of Johnny Cash. The typeface and woodcut technique are also a good fit for the country music subject matter, without falling into the trap of looking like an album cover. Needless to say, this is a departure from most movie posters, both in style and the fact that it is illustrated.