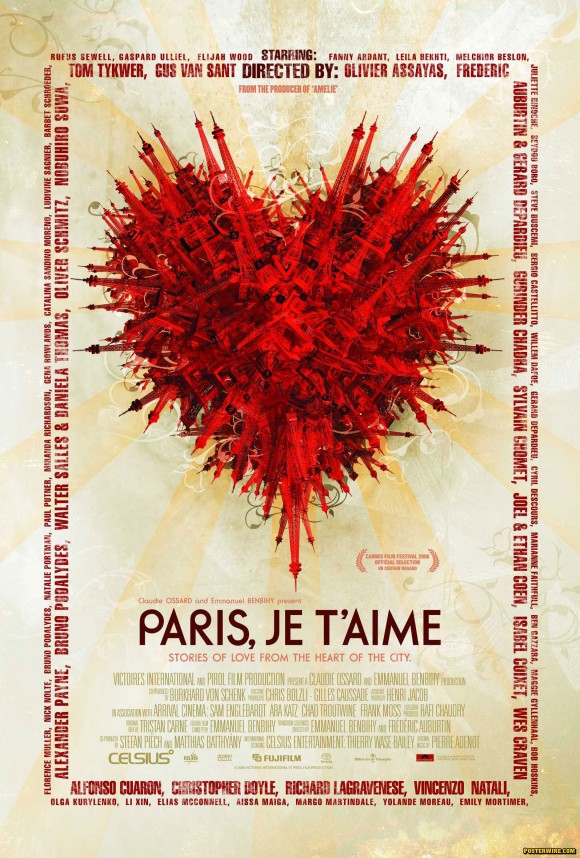 Movie Poster Award Winners
The Hollywood Reporter's 36th Annual Key Art Awards were announced at the Beverly Hilton on June 15th. The ceremony, hosted by comedian Rob Corddry, gave out awards covering a wide range of film advertising categories covering audio/video, print, and digital mediums. The ceremony included a few new categories and awards, including "Best of Show" awards chosen by the audience text messaging votes made during the evening. The night also saw the first "Visionary Award" given to director Robert Rodriguez, for being "a filmmaker who inspires movie marketers to create work at an even higher level."
Another highlight was the RottenTomatoes.com "Tomato Topper Award" given to the film Step Up. The award is given to a film that received negative reviews but generated positive box-office returns, highlighting the role of film marketing translating to a successful movie release.
2007 Key Art movie poster winners:
ACTION-ADVENTURE POSTER
V for Vendetta
ANIMATION POSTER
Ice Age: The Meltdown
COMEDY POSTER
Little Miss Sunshine
DRAMA POSTER
Hard Candy
HORROR POSTER
The Descent
TEASER POSTER
Crank
INTERNATIONAL POSTER
Paris Je T'aime
To read the complete list of 2007 Key Art Award winners visit The Hollywood Reporter.