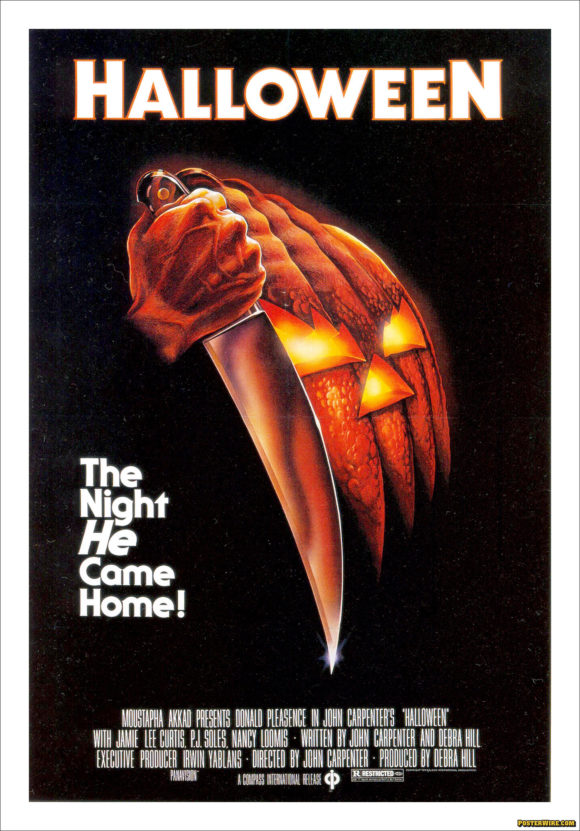 Halloween movie poster
What better way to end our Halloween themed week of horror movie posters than with the one-sheet from John Carpentar's classic film Halloween? The king of "slasher movies" was shot in just 21 days in 1978. Made on a budget of $300,000, it became the highest-grossing independent movie ever made at that time.
The knife wielding pumpkin Halloween movie poster was created by artist Bob Gleason. The Gleason illustration features a subtle shift from the skin of the orange pumpkin to that of the killer's hand — each band of the pumpkin's face is also shaped like a knife. (You might also notice a hidden face formed by the killer's hand.) The repeating knife pattern is an effective counter to the image of a decorated jack-o-lantern. This pumpkin head stand-in for killer Michael Meyers is also another example of the "unseen killer" design problem we mentioned previously.
Gleason went on to design the "skull pumpkin" image for the Halloween II one-sheet, and the "screaming mask" for the Halloween III: Season of the Witch poster.