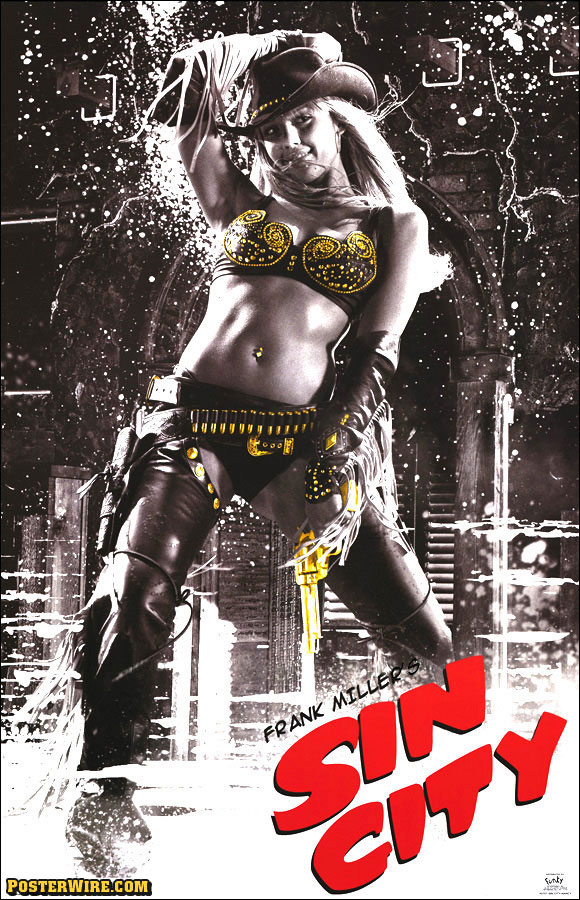 Jessica Alba as Nancy
With the upcoming release of the Robert Rodriguez and Frank Miller film Sin City, comes a series of character posters that have quickly become fan-boy favorites. Like the film itself, the movie posters for the comic book film adaptation are striking graphic representations of Frank Miller's original duotone artwork in the Sin City graphic novels.
First up is the character movie poster for Nancy, played by recent GQ cover model and "it girl" of the moment Jessica Alba. One of the centerpieces of the film, the character Nancy Callahan is a stripper who performs nightly at Katie's Club Pecos in the underworld of Sin City. Whether you consider it stunt casting or brilliant casting, Alba is more than capable of representing the "comic noir" of the film's key art.
Up Next: More Ladies of Sin City movie posters