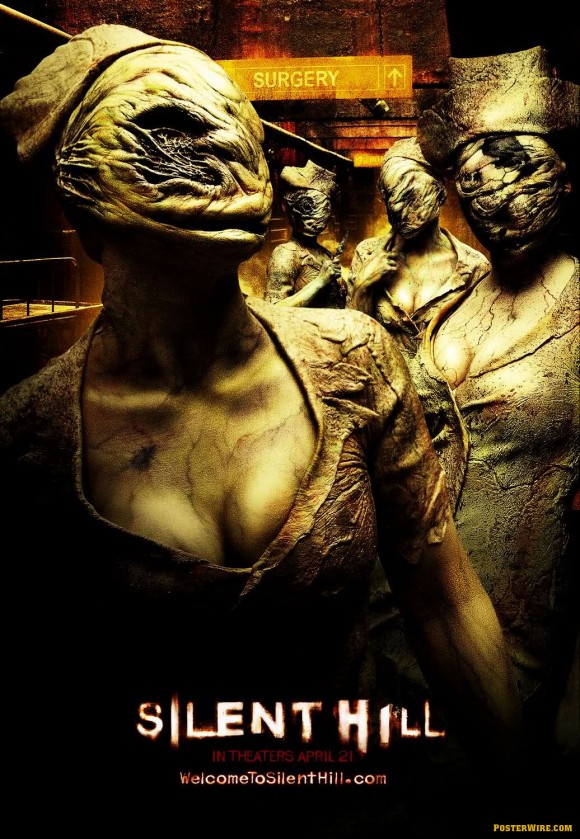 Silent Hill character movie posters
More than many other film genres, horror film marketing campaigns have embraced the internet as a way to reach a target audience. Since many horror films are comparatively low budget, online advertising remains a cost effective way to reach horror fans. One of the latest genre films to take to the web is Silent Hill, based on the survival horror video game series of the same name. Coming on the heels of their recent "design" a Silent Hill movie poster contest, Sony Pictures has released a new set of character teaser posters.
The Silent Hill Character teaser posters present various characters from the film — a rogues gallery featuring "The Miners", "The Red Pyramid", "The Nurses", "The Gray Child", "Dahlia", and "The Janitor". Each character also gets their own set of desktop wallpapers, PSP wallpaper, and of all things, iPod skins. The teaser posters have a familiar "Seven" sepia color palette, but the creepiness of the characters still comes across well.
The film follows a mother's search for her sick daughter in a haunted town. Silent Hill is the latest of the much-derided "video game to screen" adaptations — a trend that seems to see little success with audiences. Regardless of the fan-boy reaction, Hollywood will continue to make films from video game properties, as the billion dollar video game industry is just too big to ignore.