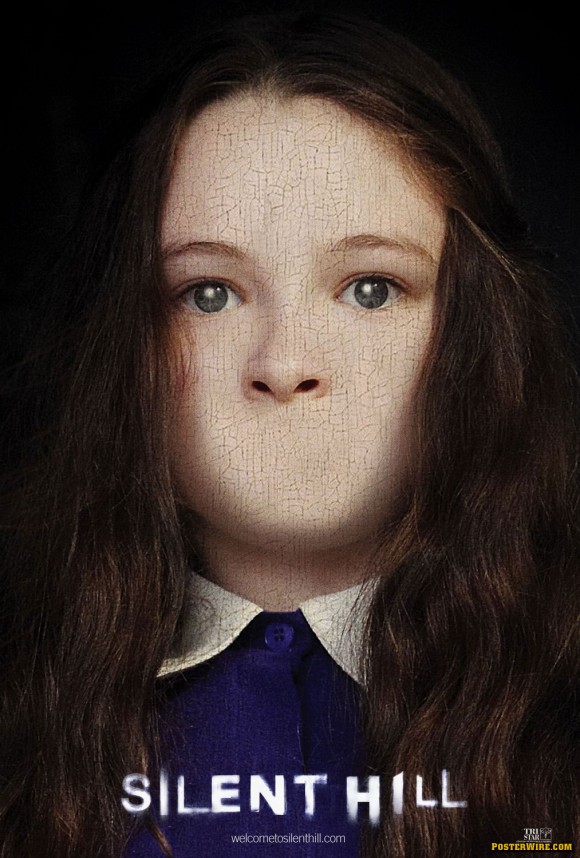 Defacing Silent Hill movie posters
In New York City, it seems some people have taken to defacing Silent Hill subway posters.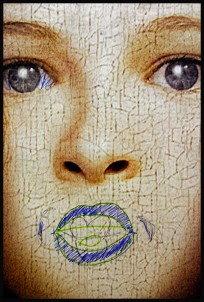 The "I Have No Mouth, and I Must Scream" inspired Silent Hill movie poster artwork features the face of the character of Sharon, with the little girl missing a mouth. That makes for an irresistible target, with New Yorkers drawing her lips back in:
"We're not happy about the fact that people are drawing on the poster, because other people then don't get to see it clean," says Marc Weinstock, a vice president at Sony Pictures.
The film advertising agency that created the Silent Hill movie poster, Shoolery Design, offers a more diplomatic view of the "grassroots response" vandalism. Owner Mark Shoolery on the Silent Hill poster graffiti:
We are thrilled that our Silent Hill design has triggered such a wave of attention," says Mark Shoolery. "As artists ourselves, we always get a kick out of other artists who feel they have images to contribute that can embellish our concept.
Considering most outdoor film poster campaigns (whether it be subway posters or wild postings) in large metro areas are subjected to varying degrees of "remixing" (graffiti), we are pretty sure that Sony marketing isn't too surprised by this outcome. Especially considering the company has been known to create their own fake graffiti in the name of "viral marketing".