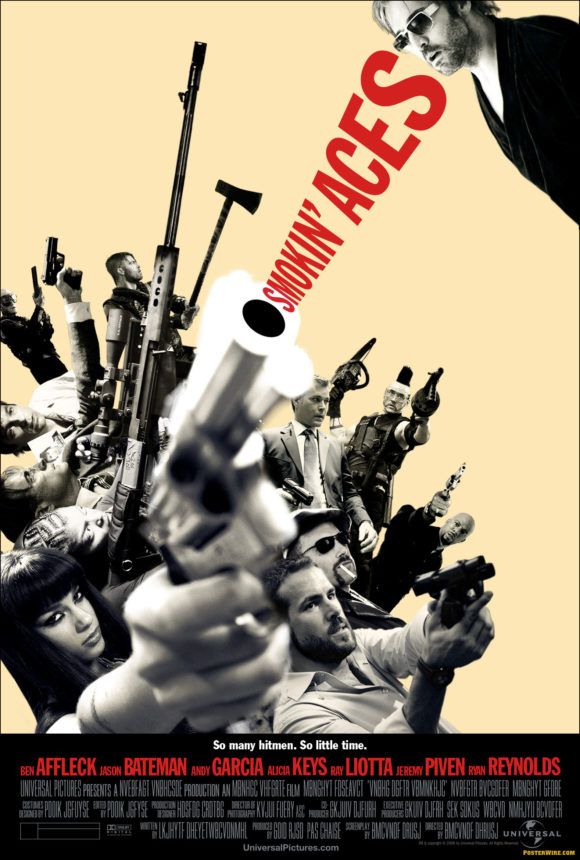 Rejected Smokin' Aces movie poster designs
Smokin' Aces director Joe Carnahan's official site features a weblog written by the film's creator about the upcoming film. For the past few months, Carnahan has been posting Smokin' Aces poster designs that didn't make the cut. It's a rare opportunity to see all the unproduced movie posters that never make it to your local movie theatre lobby. As most film advertising art directors and designers will tell you, sometimes their best poster design work never sees the light of day beyond their own portfolios.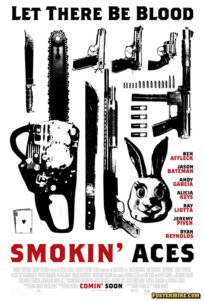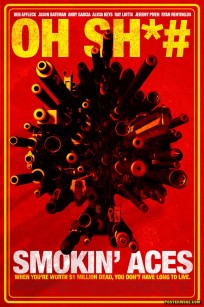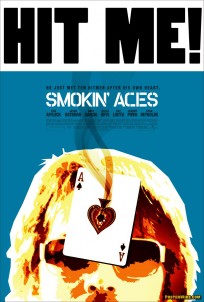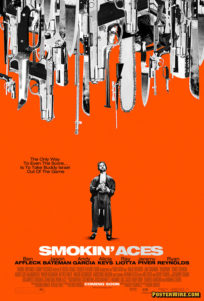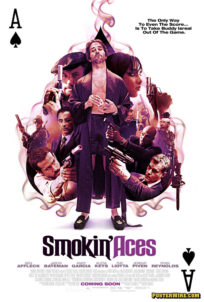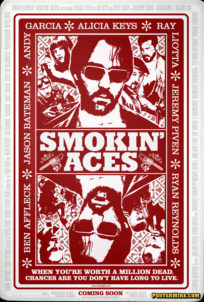 Carnahan has posted several rejected (or "killed") movie poster concepts, along with his own commentary about each one sheet design, including info about why particular designs were not chosen to be the official Smokin Aces movie poster. Our favorite example is his blog entry about the "Franz Ferdinand poster" design:
Here's another one guys. This one almost became the one-sheet. The problem for me was, I couldn't get the similarity to the Franz Ferdinand Album cover out of my head! Is it just me? I like the images, even though they seem a bit crowded/jammed together.
The director has also been using his film weblog to run his very own movie poster contest, inviting his blog readers to submit their own Smokin' Aces movie poster designs.