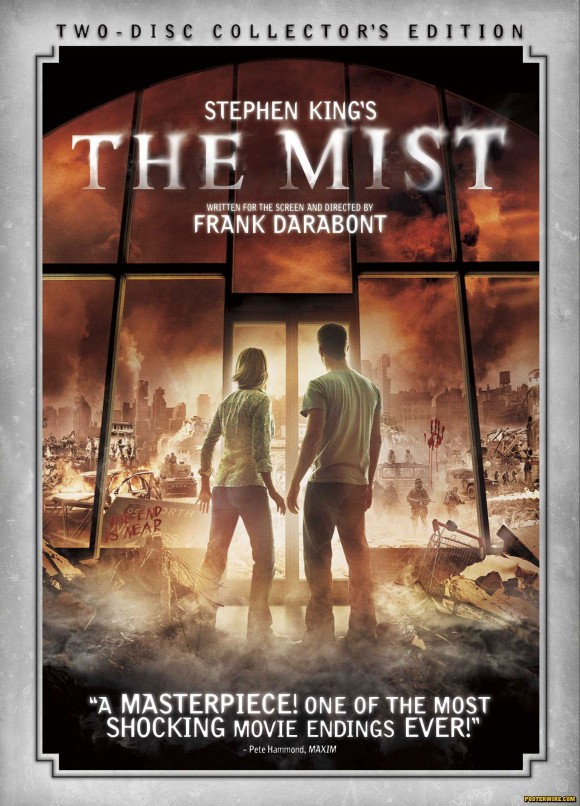 Frank Darabont Interview video
Director Frank Darabont's horror movie The Mist (based on the Stephen King novella) was recently released on DVD. In the film, actor Thomas Jane plays a movie poster illustrator, which has to be a first as far as film character occupations go. The movie poster illustrator as a hero character is interesting when one considers director Darabont's strong feelings about modern movie posters. In this Comic Con interview with Chris Hewitt of Empire Magazine, Frank Darabont does not mince words about his assessment of the state of film poster art. The Frank Darabont interview begins at 2:10 in the Comic-Con Video Diary #3 (Part 2) (Warning: NSFW language):
"Blow me with that poster art" musings aside, Darabont has long been a strong advocate for movie poster illustration, which is apparent in his film projects, like The Majestic movie poster or the DVD cover art for the anniversary releases of The Shawshank Redemption and The Green Mile. The Mist Two-Disc Collector's Edition DVD even includes a featurette called Drew Struzan: An Appreciation of An Artist about the famed illustrator, who illustrated The Mist teaser poster.